Rachel, my career coach, kept me focused and the connections I made in my EE study group have turned into long-term friendships
Elizabeth, pharmacist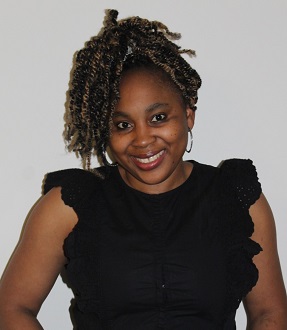 Elizabeth came to Calgary in December of 2014 with a pharmacy degree from Nigeria, 7 years of experience in public health administration and determination to live her dreams in Canada. Her career path has not been a straight line, it has been a path of ups and downs. Almost 7 years later she is a fully licensed pharmacist in the country that welcomed her. Elizabeth shared her story with us.
"The Pharmacy Examining Board of Canada Evaluating Exam (EE) study group at Directions for Immigrants showed me that hard work pays. Rachel, my career coach, kept me focused and the connections I made in my EE study group have turned into long-term friendships.
Elizabeth offers these four pieces of advice to other internationally educated pharmacists.
First, listen to the career coaches at Directions. They have seen many immigrant situations including some like yours. Any advice given to you is specific for you based on your current situation.
Second, writing the PEBC exams is doable. I have friends who did it in a year and some like myself in 2 to 3 years. Most importantly, get to know yourself.
My third piece of advice, Directions for Immigrants is there to direct you, not lead you astray. They are there to ensure you attain the best you can be.
And lastly, there is room for connections with colleagues at Directions for Immigrants, which will help once you are in full practice. My closest professional allies today were my study mates from Directions. I did not have to pay for any mock exams as most people advise you to do. Directions for Immigrants mock exams were sufficient for my success.
Today, I am an Interim Pharmacy Manager with Injection certification, PracID and Additional Prescribing Authorization. I am also a Clinical Preceptor and working on becoming a certified Diabetes Educator. All thanks to Directions for Immigrants."