"Be clear and intentional about the path you want to follow"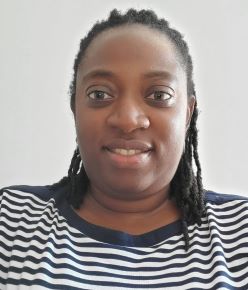 After landing a sought-after role in an organization that is well known to be one Canada's top employers, Zainab, a Project Manager/Scrum Master, graciously shared her career success with us. Her main take-aways appear below.
1. When did your process with us start?
My experience with Directions for Immigrants started about two years ago, in May 2018. I had just immigrated to Canada two months prior and was looking for some help with navigating the job market in Canada.
2. In what ways did we help you?
I got help with improving my interviewing skills within the Canadian context. Prior to moving to Canada, I had little or no knowledge of interviewing techniques like the Star Technique. I had the opportunity to work with an amazing career coach, who was able to teach me how to interview effectively in a practical and simple manner, despite not having specific industry knowledge. I had a couple of mock interview sessions which helped to boost my interviewing skills and confidence and I was able to secure a job in my field a few weeks after.
3. What was the biggest value add of our service?
The biggest value add of the service was that I was given practical knowledge, skills through role play/mock interview sessions. It was a no-fluff service, specific, and just what I needed. I found it very useful that I wasn't referred to reading textbooks or articles. Instead, my career coach took actual job descriptions for my target occupation, taught me how to decipher what type of interview questions to expect from the job descriptions, conducted mock interview sessions with me, and provided me with actionable feedback and suggestions. I was able to take the knowledge gained and apply it immediately.
The second biggest value that I got from Directions for Immigrants was that I wasn't given advice to settle for less or to apply for a 'survival' job just to get my foot in the door. I was asked what service I was looking for, and that was what I got.
This was a refreshing experience for me, as I had been to other immigrant serving organizations where I had been given advice to apply for administrative positions, without considering my professional background and years of experience as a Project Manager.
4. How long did it take you to get a job?
From when I arrived in Canada it took me about 3 months to get a job in my field, and approximately 2 weeks after my contact with Directions for Immigrants.
5. Can you share what you attribute to finding a job in your profession?
• Belief in myself and my abilities.
• Conducting a self-assessment of my skills, identifying areas for improvement, and getting help with those specific areas that were lacking. Part of this is directly attributable to the help I got from Direction from Immigrants with interviewing skills.
• Acquiring new skills based on my assessment of the job market.
• Not getting discouraged when I got rejected or faced challenges along the way.
6. What advice would you give a newcomer using our service?
I would advise newcomers using Direction for Immigrants to:
• Be clear on the type of help or area you need support with specifically.
• Make the best use of the opportunity that has been given to you for free.
• Have a clearly defined goal for your interaction with your career coach and be clear about what you hope to get out of the engagement. This makes it easier for the career coach to tailor the service that you receive, based on your goals.
7. Any advice you would share with newcomers to Canada?
• Be clear and intentional about the path that you want to follow.
• Conduct market research on your occupation or intended occupation.
• Surround yourself with positive-minded people who can provide encouragement, mentorship, and direction that moves you closer to your goal of getting a job in your field.
• Acquire new skills in your field, based on market research - do not rely alone on the skills that you have from your home country.
• Be selective of the advice that you get from immigrant-serving organizations - not all of them provide real actionable information or the kind of help I got from Directions for Immigrants. Conduct your own independent research and use your critical making and decision-making skills to separate the wheat from the chaff and make the right decision for you.
• Be positive and trust the process. Never give up on your dreams, even in the face of challenges or failures.