"You already took the risk – now just pursue your dreams"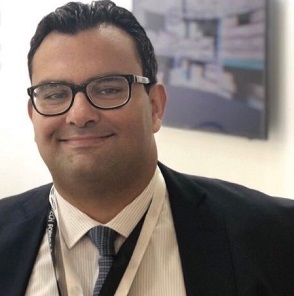 Liz Cameron had the pleasure of meeting with Mohamed, a Finance and Investment Professional on October 11, 2019 to learn more about his job search experience in Canada thus far, and also with Directions for Immigrants. This is what Mohamed had to say.
1. When did your process with us start? I had my first appointment with Joan (career coach) in May 2019, and then I was out of the country for a while. So I've really only been a client for 2 months.
2. How did you hear about Directions for Immigrants? I found out about this service while searching on the internet.
3. In what ways did we help you? Directions for Immigrants created the context for my career journey, and for life in Canada. It helped me set a step by step strategy for my career process. A big part for me was understanding that this is really a process. Meeting with my career coach, Joan, helped me stay focused on my goals.
4. What was the biggest value add of our service? Setting the strategy. Getting an overview of the process and the expected timelines. The entire process including regularly meeting with Joan, attending the workshops, etc. provided me with confidence and mental support. I feel like my relationship with my career coach was very genuine, and this helped me stay engaged in the process. I also noticed the teamwork among the coaches in supporting their clients, and that was great to see.
5. How long did it take you to get a job? 2 months. I expected it to take 6-12 months.
6. Can you share what you attribute to finding a job in your profession so quickly? It's not 1 specific thing. It's a combination of things, much like baking a cake. When you bake a cake, you use multiple ingredients, and in order to have a tasty cake, you need to follow the instructions on the recipe. And like any chef would tell you, you won't necessarily get it right the first time. It takes practice. So prepare, make sure you have all the ingredients, all the equipment, follow the guidance of your career coach, and be prepared to fail and try again until you succeed.
7. What advice would you give a newcomer using our service? Build a good relationship with your career coach. This is a new process, but you have to trust it. Stay positive, and celebrate small wins.
8. Any advice you would share with newcomers to Canada? The fact that you are in Canada means that you are qualified enough to be here. You already took the risk – now just pursue your dreams. Focus on your goals. Network. Canadians are friendly. Get engaged as much as you can – attend free events, volunteer, network at every opportunity. Go to sporting events and integrate into the community. Learn to understand Canadian culture. Practice self-compassion. Smile, and have fun!