Optimism is in the air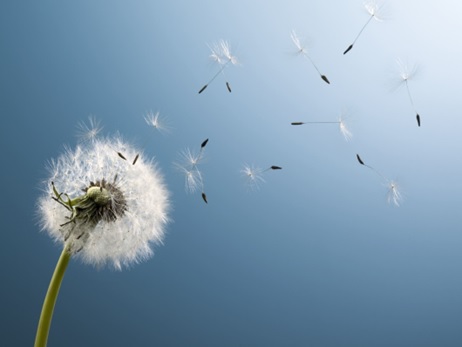 There are reasons to be optimistic if you are currently looking for a job. Despite the challenges of the Covid-19 pandemic, the employment landscape is changing in Calgary from where it has been in the last couple of years.
Employees are returning to their offices, and companies are back to business, ready to undertake new projects. The economy is giving signs of recovery and growth. With this outlook, it may be a good idea to put on your job search gear and hit the ground running.
According to the article Calgary: A Resilient and Inclusive City from Calgary Economic Development (CED), recent research shows there is a strong positive perception about Calgary amongst North American cities. Calgary is seen by industry leaders as a city that is experiencing economic diversification in five main industries: energy, agribusiness, life sciences, transportation and logistics, technology and creative industries.
If you are currently looking for a job in Calgary, take advantage of this air of optimism in the local economy and develop a job search strategy that responds to the positive outlook. Where do I start, you may be wondering? We suggest three ideas. Get career coaching help, look at the growing industries and research where companies are spending their money.
Start with a conversation with one of our career coaches. They will help you identify what you can offer as an attractive candidate and how to show that to employers. If you are an immigrant professional, you have a unique combination of skills, education, and work experience outside of Canada. This combination could very well meet some of the existing skills gaps and set you apart in the current labour market.
Then do some research on: What are some of the staff shortages employers are experiencing? Where is the demand for workers? This information may help you target the right positions to move in the right direction for your job search with your career coach.
Move on to paying attention to the growing industries highlighted by the CED. Have you looked at the current job opportunities in energy, agribusiness, life sciences, transportation and logistics, technology, or creative industries? If you have not worked in any of these industries before, you may want to explore whether your skills can be transferred to some type of work in those fields. Lastly, pay attention to where companies are planning to spend their money. According to the article mentioned above, In 2021, a CED study estimated Calgary companies, across all sectors, will spend $7.5 billion in digital transformation between 2021 and 2024 and the Alberta Energy Transition Study said a net-zero pathway in the province could produce $61 billion in economic activity by 2050.
Could you do some research on what digital transformation means in terms of employment? Or what are some of the 170,000 jobs in the cleantech sector in Alberta? Think about a few more questions to discuss with your career coach to plan your next steps in your career in Canada.
Spring is here. Plan to get out of the house, breathe some of the optimistic fresh air in Calgary and get the right help with your job search.