How to Prepare for Virtual Interviews. Take a deep breath and these four steps.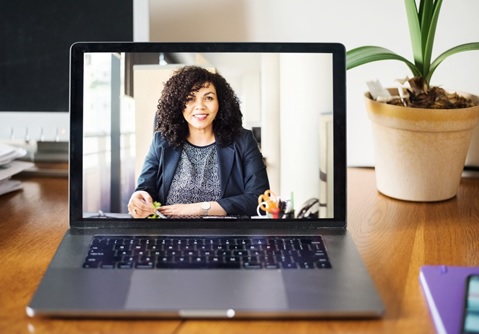 The thought of having job interviews can be nerve racking and could be more frightening if you have had little or no exposure to virtual interviews. Adding to this stressful mix is the uncertainty of finding your first job in Canada during a pandemic. Take a deep breath and take it one step at a time. We suggest you break the process of preparing for a virtual interview into four steps.
The first step is to ask for help. There is no need to prepare alone or in isolation. If you are an immigrant professional looking for a job in Canada, our career coaches can help you prepare for virtual job interviews and give you suggestions to improve. You can do a mock interview even if you do not have a real interview scheduled just yet.
The second step is to prepare for the technical part of the interview. Let's start with making sure you have a stable internet connection and a well-functioning laptop or computer with a microphone and a camera. Then download the application the employer is using for the interview. You don't want to be downloading or waiting for updates just before your interview. In the application you just downloaded, remember to set up your name as you want it to show up on the screen. The name you used for playing online games with your friends may not be appropriate, your friends make think the nickname "Triva Master" is funny but the recruiter may not.
The third step is the planning of the interview. Carefully check the date and time zone of the meeting as it may be different than yours depending on the city or province where the interviewer is located. Plan to have the interview in a quiet area, where you will be free of distractions. For this purpose, consider using your earphones, which also allows your hands free to make notes. It may be a good idea to run a test with your webcam lighting, so it is not too bright or too dark. Try different kinds of light sources to obtain a warm and vivid look. During this test try to rehearse looking at the camera to make eye contact with the interviewer, rather than looking at your screen or at a separate monitor which gives the impression you are not engaged in the conversation. Also try some hand gestures so they are visible to the interviewer, bringing a warmer feeling to the conversation.
The last step is to prepare for the content of the interview. Get familiar with how to answer the typical behavioral interview questions, and give answers that are not too lengthy or repetitive. Focus on answering questions by telling a story that includes details about a previous work situation, how you approached it and what positive results you brought for your team and the organization. If there is an opportunity to ask questions about the company and the expectations of the job, have yours ready. Finally, dress professionally, take a deep breath and smile.