"It's natural to feel a mix of emotions while job searching"
Peter, internationally educated academic advisor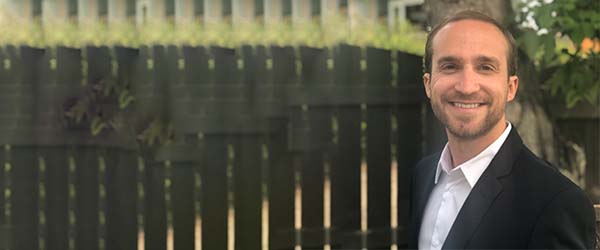 Meet Peter, an internationally educated academic advisor who immigrated from England in 2021 with his family and his dreams to start a new life in Canada. He accessed our career services in 2022 when he developed a job search action plan with Simran, his career coach. Recently, Peter landed his first professional job in Canada. We had a chat with him and here's what he had to say.
How was the job search process for you?
The job search process has, in general, been good - I have generally always found jobs to apply for that interest me, even with my quite generalist transferable skills. Sometimes, it has been tiring and frustrating, but thankfully I have gathered a large set of resources to help me, including Directions for Immigrants, which has been the biggest part of the process for me.
How did you feel during your job search?
I have felt a real mix of emotions during the last six months of applying for jobs. Sometimes motivation, anticipation, and excitement and other times frustration, anguish, and confusion. I have done my best to train my mind and tell myself that all those feelings are natural, especially during a pandemic!
Where are you in your career journey in Canada today?
Thankfully, as of April 2022, I now have a full-time permanent job at a post-secondary education institution in Calgary, after six months of applying for work in Canada.
How did the career coaching sessions at Directions for Immigrants help you?
I need many pages of paper to answer this question! To summarize, Directions for Immigrants offers such a huge range of resources and help. Personally, I attended your online workshops, which were incredibly engaging, well-put together and insightful. It was wonderful to be a part of a community of other immigrants who were in the same position. I also had regular meetings with Simran, my career coach, who gave me so much time, advice and support, not least through the mock interviews we did together.
What would you say to other internationally educated professionals who are navigating their own journey?
When you arrive in Canada, it might take you very little time to find a job you really want, or it might take many months. On many occasions, I got frustrated with the process, but only because I realized I had set myself expectations to find a job I liked in a short space of time. That was not realistic. My advice to others would be, first, you have amazing skills, you are valuable, and you are needed in Canada's workforce. Keep persevering and researching. Remember to take breaks from your search too, even if for a few days. Try networking - start with Directions for Immigrants (I wish I had!). Directions for Immigrants is here for you - they are supportive, professional and friendly. There are thousands of people in your position, who will be feeling what you're feeling - excited, hopeful, frustrated, and disappointed. All of it is okay. I now accept it's natural to feel a mix of emotions while job searching - just as you would in your home country, let alone in a new environment. Remember also to confide in your family and friends - fresh perspectives really helped me. Good luck - you'll get there!